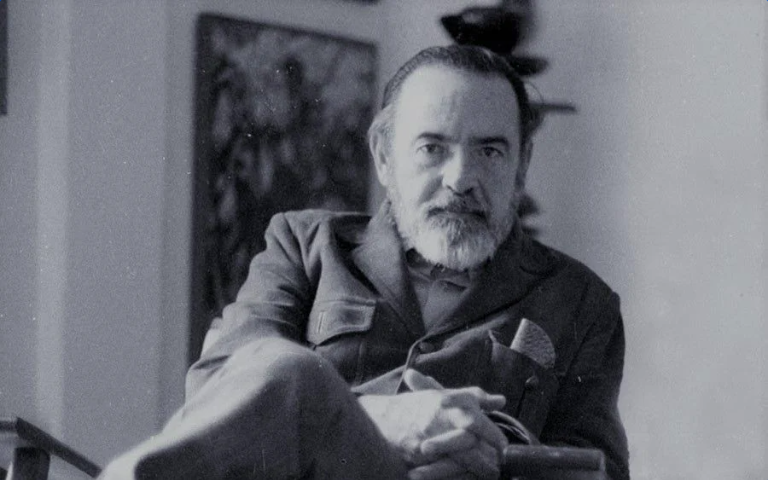 In this episode, Daniel Arbino and Pilar Zazueta talk to César Salgado, professor in the Department of Spanish and Portuguese at The University of Texas at Austin, about the archive of Cuban poet Eliseo Diego. Who was Eliseo Diego, and why is his legacy so important to contemporary Latin American culture? What kind of materials can people find in his archive? Escuchar en español.
Resources
Eliseo Diego Papers at the Benson Latin American Collection: https://txarchives.org/utlac/finding_aids/00539.xml
General information about Eliseo Diego ???
Colloquium, November 2021: Nombrar las cosas: Eliseo Diego y su legado [Naming things: Eliseo Diego and his legacy] (in Spanish): https://rialta.org/coloquio-eliseo-diego/; see also https://liberalarts.utexas.edu/llilas/events/coloquio-nombrar-las-cosas-eliseo-diego-y-su-legado-2
Orígenes magazine: https://rarebooks.library.nd.edu/collections/latin_american/caribbean/origenes.shtml
José Lezama Lima: https://lithub.com/the-life-and-times-of-iconic-cuban-novelist-jose-lezama-lima/
Paradiso (novel): https://www.amazon.com/Paradiso-Jose-Lezama-Lima/dp/156478228X
Edmund White's review of Paradiso in New York Times Book Review: https://www.nytimes.com/1974/04/21/archives/paradise-by-jose-lezama-lima-translated-from-the-spanish-by-gregory.html
Documentary about Lezama Lima by Adriana Bosch, Letters to Eloisa: https://azpbs.org/2021/09/voces-on-pbs-letters-to-eloisa/
César Salgado interview with Adriana Bosch: http://bit.ly/3iscyCk
Salgado on Lezama Lima, Joyce, and Orígenes, and the Boom's connection to both Cuba and Lezama Lima: https://notevenpast.org/cesar-salgado-boom-and-bust/
José Lezama Lima Papers at the University of Miami: https://atom.library.miami.edu/chc5047;dacs?sf_culture=es
Eliseo Alberto, son of Eliseo Diego: https://www.penguinrandomhouse.com/authors/260/eliseo-alberto/
La novela de mi padre, by Eliseo Alberto: https://www.casadellibro.com/libro-la-novela-de-mi-padre/9788420432564/5801160