It might surprise you that the Briscoe Center's collections are not only global in their reach—they are, literally, astronomical. In this episode, we will explore outer space through the art of quilts.
While living on the International Space Station in 2013, astronaut (and UT alum) Karen Nyberg stitched a nine-inch, star-themed quilt block. She and NASA invited crafters and artists to help create a global quilt, inspired by the stars. Nyberg's single quilt block sparked a worldwide project that resulted in the submission of 2,400 quilt squares to NASA, many accompanied by letters and stories of the inspiration provided by outer space. A team of NASA and Johnson Space Center volunteers quilted the squares together, resulting in twenty-eight king-sized quilts.
Briscoe Center Associate Director Sarah Sonner speaks to astronaut Karen Nyberg about the unique challenges of sewing in space, as well as the connection between mechanical engineering and quilting. Sarah also discusses the Astronomical Quilts! project with Bob Ruggiero and Vicki Mangum, longtime staff members of Quilts, Inc. and key figures in the Astronomical Quilts! project on the ground, which involved coordinating submissions and volunteers to make twenty-eight quilts that are out of this world!
These discussions show how historical evidence can be found in many places—even in orbit around the earth.
For more information about Dr. Karen Nyberg and her work please visit: https://karennyberg.com/
For more information about the International Quilt Festival, the Texas Quilt Museum, or quilting in general, please visit: https://www.quilts.com/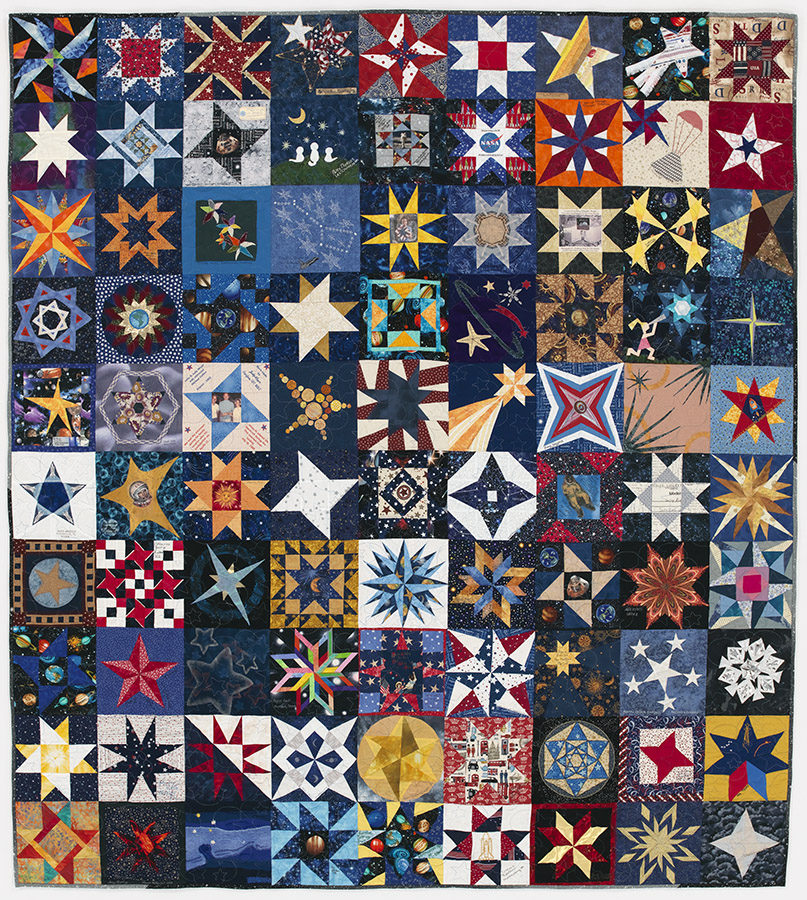 This episode of American Rhapsody was produced by Ashley Carr.
The audio was mixed and mastered by Ean Herrera and Morgan Honaker.